2021-03-11
Rent to Own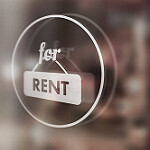 Many people looking to buy a house aren't quite at a place with either their credit or savings to feel comfortable taking the leap into homeownership. An option that often comes up in this situation is a rent-to-own option, which actually is more complicated than you might think.
Rent To Own
With a rent to own situation, you basically find a house that you like and work out an agreement with the owner to rent at a specific rental rate. Then you would also negotiate a sales price, and add a portion of the sales payments to your landlord every month would get earmarked as separate payments for the downpayment or toward the purchase price. You end up paying more per month, but a portion of your rental payments does go towards either a reduction in sales price or downpayment on the house when the time to straight purchase comes to you.
Some potential problem areas to consider:
What if you default on the lease- what happens to the downpayment money? Or if you have a change of life circumstance that requires you to move? What if the seller goes into foreclosure? What if issues arise for repairs during the lease that lead to a less than pleasant relationship between landlord and tenant? Tenant likely may not be able to make repairs or updates until the purchase is finalized (without landlord approval). What if the market changes dramatically when time to purchase arises- how will that change the sales price? Are accurate records of payments being maintained? Is the landlord collecting interest on the ownership payments for themselves?
There are other terms and situations that do get confused with Rent-To-Own, including right of first refusal and lease purchase.
Right of First Refusal
If you are renting a home, you may be able to negotiate into the lease that if at any point the owner decides to sell the home, that they must first offer you the option to buy the house before soliciting any other offers. A lot of times this is just good practice for landlords to do- who better than to know what they're getting into than someone already living in the home and attached to the area? But it isn't a formal requirement unless you request that this be made a part of your lease.
Lease Purchase
While it may seem similar, a lease-purchase agreement is actually a rental agreement and a purchase agreement linked together (by an attorney). Parties negotiate a lease for a specific amount of time at a set rate. They also negotiate a sales contract, including a purchase price at the start of the lease agreement. After the lease ends, the tenant is then contractually obligated to purchase the home at the agreed upon price (and the seller must also sell at the agreed upon price) by the contract closing date. This option is favored by people who love a home but need time to repair credit, establish a longer work history, or are waiting for a large payment of some kind. The key to note here is that this agreement is meant to obligate the buyer to buy, so it is not an "option" after the end of the lease, it is a must (or face possible legal and financial consequences).
Some potential problem areas to consider:
Who handles repairs during the course of the lease? What if the market changes dramatically up or down by the time to sell comes around? What if the tenant/buyer is not qualified to purchase after the term of the lease? What if the tenant/buyer damages the property during the term of the lease and then refuses to purchase? What if the landlord stops making mortgage payments or declares bankruptcy before the completion of the sale? Is Earnest Money different than security deposit and how should each be handled?
As always, if you are considering alternative options, especially in negotiating contracts, we advise that you consult an attorney before entering into any such agreement.

Subscribe to RSS Feed
Welcome to our Blog!
2021-03-11
Rent to Own
2021-03-08
Did Your Plants Die During SNOVID 2021?
2021-03-06
Soy, Almond, Oat, Rice, or Coconut...What Is Alternative Milk?
2021-03-04
IRS Tax Deadline Extension and the Home Buying Process
2021-03-04
Property Management Maintenance Requests
2021-03-02
Multiple Offer Strategies
2021-03-01
Owner Association Power- The Struggle is Real
2021-02-28
Who To Trust When Buying A Home
2021-02-05
CARES Act and FICO Scores