OWNER PORTAL
One stop resource for our current property owners. Use the link below to access all accounting, invoices & management documents.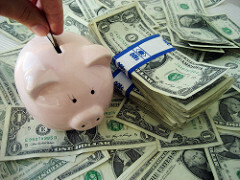 Thinking of Property Management?
Why hire a professional property manager?
Property managers can help ease the burden of lease negotiations, efficiently supervise repairs, ensure compliance with legal standards, obtain and retain qualified tenants, and add a layer of protection to help preserve and even increase the value of one of your largest investments.
What services do YOU provide?
→ Helping prepare the property for listing, including staging, recommending cost effective updates, and professional photography
→ House listed for rent on multiple MLS systems, as well as dozens of major websites (Zillow, Realtor.com, Trulia, etc) and military resources.
→ Processing tenant applications; includes rigorous credit and background checks, rental and employment history.
→ Lease preparation using only attorney written, state specific Texas Association of REALTORS® approved forms
→ Advanced on-line property management system (Appfolio), which allows online payment and 24/7 access to accounts, invoices & documents.
→ Owner disbursements via direct deposit no later than the 10th of the month
→ Monthly statements & invoices sent electronically. Annual 1099's for taxes, as well as copies of all repair invoices.
→ Quarterly property inspections with full report, including photographs.
→ Repair and maintenance request handling and supervision.
→ Vendor recommendation, including preferred client pricing.
→ Market analysis and review to maximize rental rates and evaluate investment strength.
ALL THAT AND MORE!
What costs are associated with property management?
Here is just a quick rundown of the types of fees/ expenses you can expect when you put your owner into property management:
Initial Admin Setup Fee
This includes our initial assessment, listing/marketing, tenant screening, and accounting setup.
Property Management Fee : 10% Monthly Rent
This covers the entirety of our services - repair coordination, lease enforcement, accounting, legal compliance, property maintenance and inspections.maintenance of all systems. A separate vacancy rate may apply when the home is unoccupied
Service/Lease Extension Fees
Unlike many other companies, we do not charge fees for extending a lease or for coordinating repairs, only a nominal fee to re-list and re-lease.
Repairs and Maintenance
Owners are responsible for repairs and updates on their properties, except any repairs or damage caused by tenant fault or negligence (beyond normal wear & tear). Well maintained properties lease faster and entice stronger tenant applicants.
Property Code Compliance
Texas Property Code requires that rental property meet certain standards and contain specific security and safety features, including re-key. Cost varies by property.
Taxes, Insurance, Etc.
Owners are encouraged to discuss tax advantages and repercussions with a tax professional before putting a home into management. Owners are responsible for payment of property tax, homeowner's insurance and even HOA fees.
What happens when I want to sell?
If you're ready to sell your home, the management agreement has provisions for nearly every scenario. If the tenant purchases the home, you pay a commission agreed upon in this document and gain the full representation services of one of our expert agents in the transaction. If you are looking to sell to a family member or ready-made buyer, our commissions may vary.
Our strong team of agents can also list your property for sale at the same time as it is listed for lease, to try and solicit the best possible option for your personal situation.